One of my favorite stamp sets at The Stamps of Life is pops2eat (plus its matching set called patterns4pops). Just fun stamps sets which remind me of my childhood...I mean did you ever get all the popsicles you wanted when you were a child? I definitely didn't. :) So how great is it that Stephanie released a matching die set for these stamps? I had a lot of fun with the new dies! Sharing a couple of my new popsicle cards today and will share more in a few more days. The card above has popsicles which were heat embossed. Heat embossing them makes them look almost "real." I also added some micro-beads at the top of each for "sprinkles." The pretty green ribbon plus pink cardstock are by The Stamps of Life too.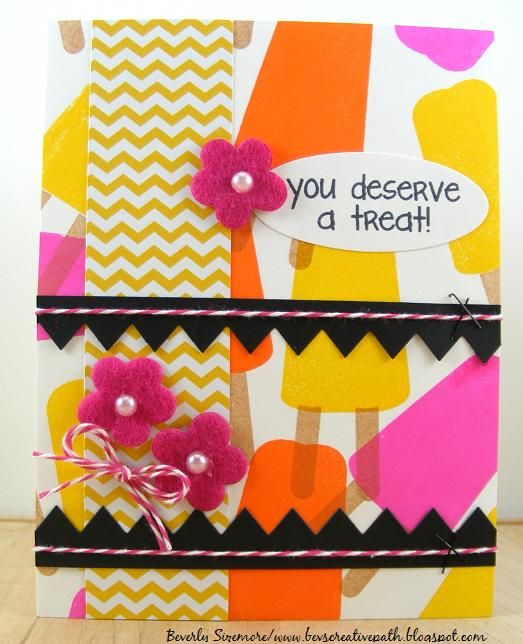 This card was done with several colors of ink by Stephanie (her Clearsnap dye ink pads). I used Banana, Tangerine and Guava for the popsicle colors. The patterned paper, twine and flowers are by The Stamps of Life too.
It is so hot at my house it is definitely popsicle weather. :) Going to buy banana popsicles on my next grocery run and then head outdoors to eat one (or two). Thanks for stopping by. Hope your summer is going well and don't forget the popsicles!